Cookies 'N Cream 12 Pack
The sports bar for kids.
Always on the look out for convenient and healthy snacks to fuel your picky athlete? Look no further!
HEROFUEL is formulated from scratch to be ideal for athletes ages 8-16.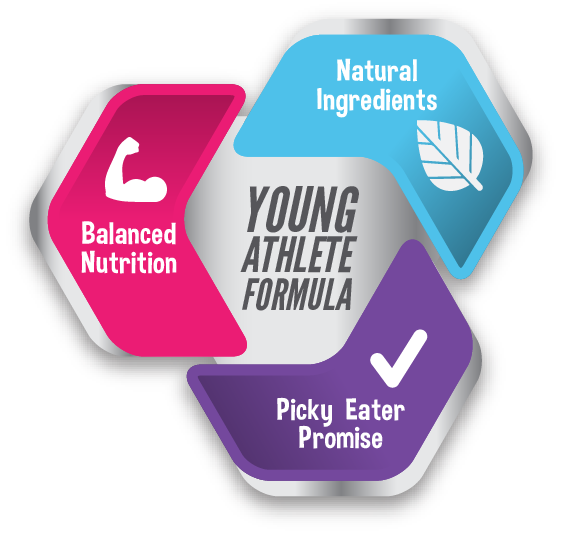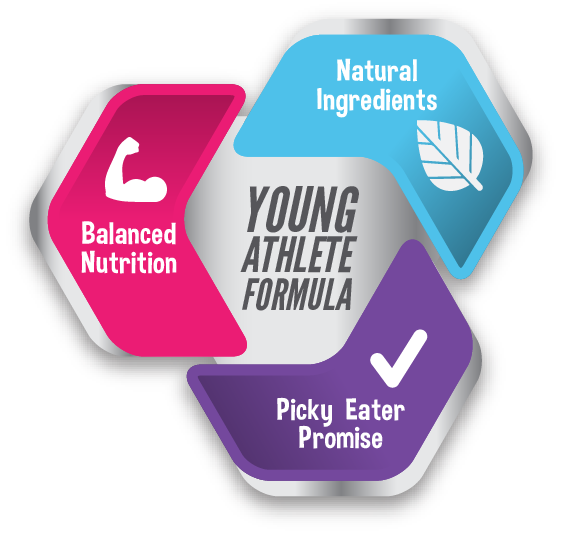 1. The Optimal Nutrition Profile for Athletes 8-16, Not Adults
Kids and adults have different nutrition needs and most nutrition bars are designed for adults. HEROFUEL provides the optimal nutrition content for kid and teenage athletes ages 8-16: 175 Calories, 10g Protein, 7g Fiber, 8g Sugar.
2. Safe, All Natural Ingredients
We believe parents should be able to recognize every ingredient they feed their child. HEROFUEL uses simple, whole food ingredients so you can rest assured your athlete is eating safe ingredients and nothing artificial.
3. Picky Eater Approved
We know it can be difficult to get your athlete to eat healthy foods, especially when nerves are high on game day. We formulated HEROFUEL to taste delicious so even picky eaters would look forward to eating it. In fact, we offer a Picky Eater Guarantee! If your athlete doesn't love the taste, just let us know and we'll provide a refund.
HEROFUEL is made with simple, all-natural ingredients that parents recognize as safe, whole foods. Most importantly, delicious flavors make it a routine even for picky athletes!
Whether it's a swim meet, track practice, or soccer tournament, HEROFUEL will keep your athlete properly fueled and competing at his or her best!
Whey Protein Concentrate
Organic Honey
Tapioca Fiber
Organic Coconut
Tapioca Flour
Organic Cacao
Dark Chocolate (Unsweetened Chocolate, Cane Sugar)
Organic Vanilla Extract
Sea Salt
All Natural Ingredients, No Preservatives, No Artificial Flavors, No Artificial Colors.
Allergy warning: Contains Milk, Coconut
Manufactured in a facility that also processes peanuts, tree nuts (all types), and gluten.

when to Fuel Up
Eat as a balanced snack anytime, especially within 30-60 minutes before practice or compeititon.